---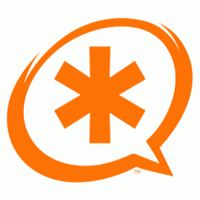 Asterisk is the world's leading platform for open source telephony. Asterisk is a software that can convert a general purpose computer into a sophisticated communications server VoIP.
Is IP PBX system used by companies of all sizes to improve their communication, including Google, Yahoo, IBM, and even the Army U.S.
Open Source solutions currently represent 18% of the telephone installed worldwide (according to Eastern Management Group) and Asterisk is the market leader in open source VoIP PBX (VoIP PBX). Launched 10 years ago and constantly developed by the open source community, Asterisk has become one of the richest communication servers in functionality, scalable and sophisticated than those available today.
Asterisk software remains free to download and comes with all the features without licensing restrictions. Asterisk can run on Linux, BSD, OS X and Windows, and will work with most SIP compatible phones and softphones. All you need is the technical knowledge and experience to install and configure. And this is where Runcall can help: We have spent many years installing IP PBX systems throughout Spain. Call us and we will advise.